NEWS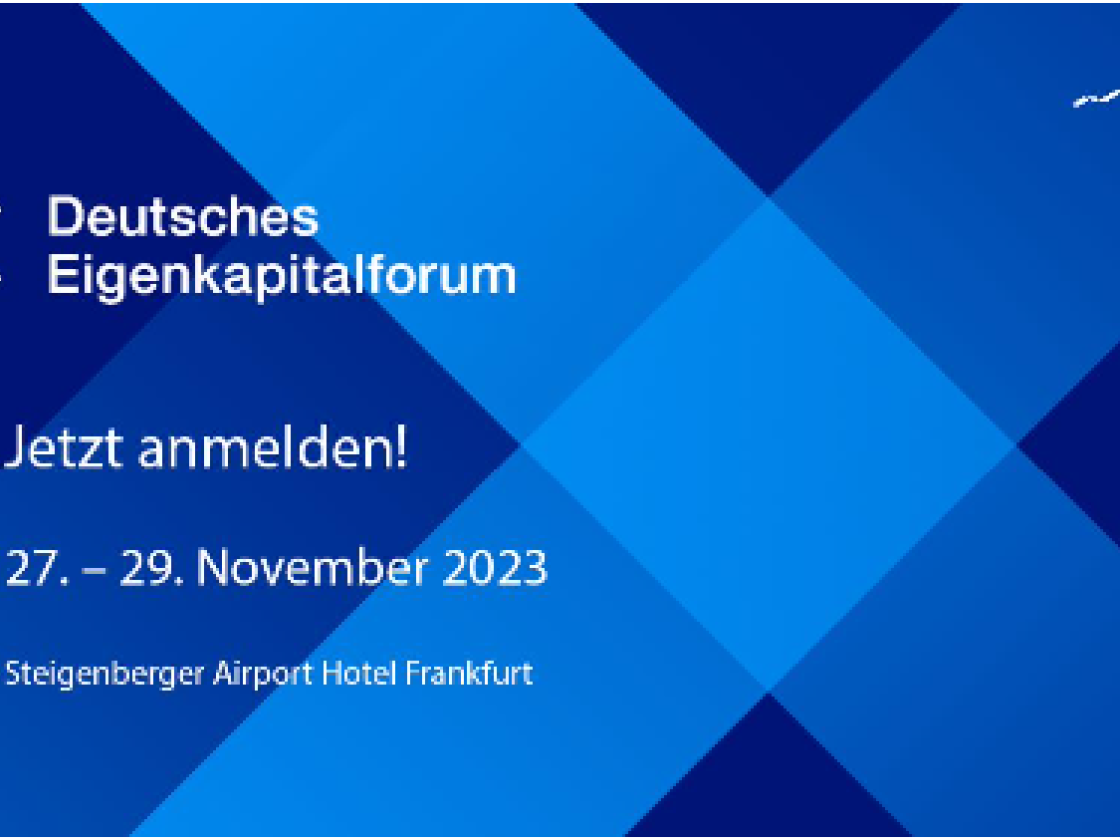 The Azur Selection S.A. in Deutsches Eigenkapitalforum 2023
The Azur Selection S.A. is proud to be invited and participate in Deutsches Eigenkapitalforum that will take place 27 - 29 November 2023 in Frankfurt, Germany.
The Azur Selection S.A. will report its performance and present current financial key figures in a 30-minute presentation and will have the opportunity to meet important decision makers, investors and analysts, in 1-on-1 meetings.
The Deutsches Eigenkapitalforum has been established on the market as the largest European capital market conference for more than 25 years. This is where decision- makers from listed companies meet analysts, institutional investors and representatives of the private equity and venture capital scene.
At the conference the previous years, more than 4,000 one-to one meetings and 240 company presentations were held, with an audience of more than 1,100 investors.